Heartland Wines
Heartland is an up-to-the-minute producer of Aussie wine. A collaboration between legendary winemaker Ben Glaetzer and some likewise bold and brilliant friends, their classy reds are developing worldwide renown for their superb balancing act of plush fruit and nuanced elegance.
Glaetzer grew up not that long ago - he is only 40 or so - in Langhorne Creek, southeast of McLaren Vale. Although home to some of Australia's oldest vineyards (Heartland's are 30-130 years old), Langhorne long ago slipped into the background as the market favoured rich reds from hotter McLaren Vale and Barossa. Although nearby, Langhorne's climate is moderated by a prevailing southerly called 'Lake Doctor' that sweeps up the coast and over lake Alexandrina to create one of Australia's only cool climates. With a day-night variation of up to 40C degrees it approximates the climate of Alsace in alpine France! But if Alsace made Shiraz or Cabernet it could never be this good. Full of perfect ripeness and distinctively vibrant aromatics of fruit, spice and savoury notes, the Heartland style is less about heft and more about the pleasures of tasting and possibilities of food-matching. And of course terroir: by not over-ripening grapes, Heartland capture not only the breezy coolness of the region but the beloved Gum tree, earth and spice notes that it emits.
This is no small thing in a wine culture that has been known to value reds on sheer scale and impact of flavour. Or maybe that style is a thing of the past. In any case, Heartland proudly champion and lead what might be called a 'new sensibility' in Australian red, focussing on the subtler properties offered by pure, just-ripe fruit and creamy tannins. This already vibrant and bright-fruited style is lifted further by Glaetzer's experimentation in blending high-acid and cool climate grapes, such as Dolcetto and Lagrein.
With a climate like Langhorne to work with, and Ben Glaetzer doing it, it's hardly surprising that Heartland has emerged almost from nowhere to become one of Australia's most closely watched producers.
Enjoy their wines below ...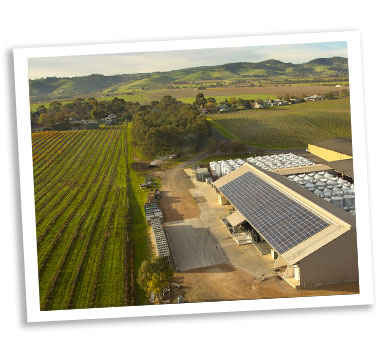 Heartland Wines