Arranging the wine for a wedding is a high-priority part of the day to get right, and it's common that not many people have much experience when buying wine in such large quantities. That's why we're here. We can help make your buying experience simple and rewarding to make sure that the wedding is a massive success.
On this page you can find everything you need to plan for your Wedding drinks, and if you need a little help, drop into our store in Parnell.
We have a huge range of wines to choose from and can offer advice on the quantities you'll need and the styles of wine to serve. We offer a returns policy on unused bottles. Delivery can be arranged direct to your venue.
Simply contact us now and we'll be in touch to help simplify this part of your event.
Wine Advice For Your Wedding
Picking the perfect wines for your wedding needn't be as hard as you may think. Remember, the most important thing is to choose wines both you and your partner really enjoy, and are good value for your budget.
When hiring a venue for a wedding, it's sometimes worth considering the option of corkage. With the great range we offer at Caro's, you can often improve on the venue's house wines and save money. To give you an example, if a house wine costs $35 a bottle but corkage would be $8 a bottle, you can spend up to $27 a bottle at Caro's and we'd almost certainly improve the quality of the wine you would get.
Our experienced team would be happy to help point you in the right direction of a few different reds, whites, and sparkling to choose from. Give us a call on 09 377 9974.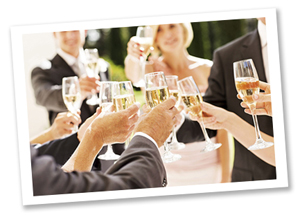 The Arrival and the Toasts
We know our sparkling at Caro's and always have a wide range of fantastic options on offer. To provide for 6 flutes, a standard sized bottle of Champagne or sparkling wine (75cl) will cover you. For a wedding reception or toast you'll likely need 2 to 3 glasses per person. So as an example, for 60 guests you'll need at least 60 x 2 glasses = 120 flutes - equivalent to 20 bottles.
You could consider using a leading name Champagne for the toasts and a more budget-friendly, excellent tasting sparkling wine for the Welcome drinks, or for further drinking through the night.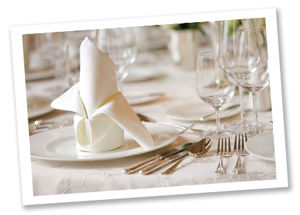 The Main Meal and the Party
When it comes to the main meal, ideally you'd be looking for some more versatile wines that can broadly match the food you are planning. Having some good crowd pleasers is always a nice touch. You want to steer clear of obvious food and wine clashes, and at the same time appeal to a wider audience.
Allow a bottle per person as a general rule of thumb, then you can add a margin for safety. You don't want to run out!
To provide for 6 small wine glasses (125ml), a standard sized bottle of wine (75cl) will suffice. So a case of wine (12 bottles) will provide 72 glasses in total. Following with the example, for 60 guests you'll need 60 x 6 glasses = 360 glasses - equivalent to 60 bottles.
We find that the preferences for red and white wines are usually pretty evenly split, but be aware of any seasonal variations. In warmer weather allow for more white wine than red, and vice versa in the winter. Remember there's always rosé as a perfect warm weather partner.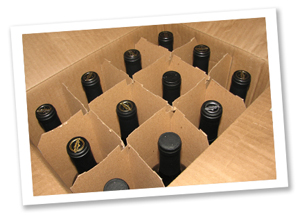 Sale or Return
We're here to make sure you don't run out. It's never a good look at a wedding! Our experienced staff will be happy to offer you advice on quantities, but to help put your mind at ease we provide a sale-or-return policy. When you are placing your order, all we ask is that you arrange sale-or-return in advance. All bottles must come back in a saleable condition i.e. we can't refund bottles with label damage (eg peeled off by chilling).