We're all striving to find the best wine we can for our tastes. Of course 'best' is incredibly subjective, so it's helpful to have a little guidance from a wine critic or two. Here's a run down of each of the critics we rate as worth listening to, and an insight into how they score the wine they taste on our behalf.
Stephen Tanzer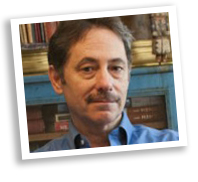 A slightly more laid back wine taster than Robert Parker. Perhaps more in tune with Burgundy and Barolo than his fellow American. He's been publishing since the mid eighties so has a lot a credibility in the market place. Like Parker, he now uses specialists to cover other regions.
95-100 Extraordinary
90-94 Outstanding
85-89 Very Good to Excellent
80-84 Good
75-79 Average
70-74 Below Average
< 70 Avoid
---
Robert Parker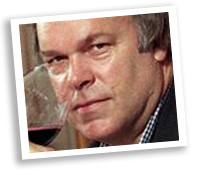 The most famous and influential wine critic in an increasingly crowded space. Perhaps his influence is waning a bit as he nears retirement and has recently sold his website. He uses specialists to cover other areas. Parker is generally best on the fuller styles.
96-100:
An extraordinary wine of profound and complex character displaying all the attributes expected of a classic wine of its variety. Wines of this caliber are worth a special effort to find, purchase, and consume.
90 - 95:
An outstanding wine of exceptional complexity and character. In short, these are terrific wines.
80 - 89:
A barely above average to very good wine displaying various degrees of finesse and flavor as well as character with no noticeable flaws.
70 - 79:
An average wine with little distinction except that it is a soundly made. In essence, a straightforward, innocuous wine.
60 - 69:
A below average wine containing noticeable deficiencies, such as excessive acidity and/or tannin, an absence of flavor, or possibly dirty aromas or flavors.
50 - 59:
A wine deemed to be unacceptable.
---
Jancis Robinson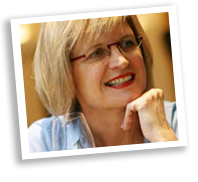 The doyen of British wine writers with a huge output of books and articles. A tough marker by any standard, and does not mince her words. She has specialists covering other areas on her web site.
20 Truly exceptional
19 A humdinger
18 A cut above superior
17 Superior
16 Distinguished
15 Average, a perfectly nice drink with no faults but not much excitement
14 Deadly dull
13 Borderline faulty or unbalanced
12 Faulty unbalanced
---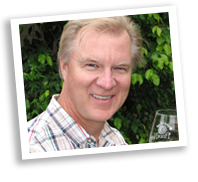 Ex banker Allen Meadows specialises in Pinot Noir and Chardonnay reviews, especially Burgundy, but branches out to New World Pinots and Champagne. He is highly thought of with his more measured comments.
95 - 100:
Truly incomparable and emotionally thrilling. By definition, it is reference standard for its appellation. Less than 1% of fine wine (eg $30+ per bottle).
90 - 94:
Outstanding. Worth a special effort to purchase and cellar and will provide memorable drinking experiences.
85 - 89:
Very good to high quality. Wines that offer high quality, some flair and generally very good typicity. "Good Value" wines will often fall into this category. Worth your attention.
80 - 84:
Average to Good quality. Fine wine, but solid rather than exciting.
70-79:
Good wines, acceptable. But personally I find life too short to waste on boring wines.
60-69:
Not faulty, but plain and low quality fruit, e.g. dilute. Or crass winemaking, e.g. dolled up with oak chips. These points yet with no redeeming features.
---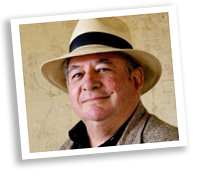 New Zealand's first Master of Wine. Bob is a wine educator and writer. He is well thought of internationally as he writes for many illustrious overseas publications. Bob provides very incisive notes.
GOLD (5 Stars)
96-100: Absolutely outstanding. The pinnacle of wine quality. Highly collectible.

93-95: Excellent. Top quality wine, strongly recommended.
SILVER (4 Stars)
90-92: Very good, but not great, wines of well above average quality and character.

85-89: Above average wines.
BRONZE (3 Stars)
80-84: Average to good.

78-79: Sound wines that may represent good value
---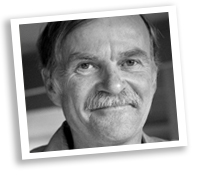 A specialist for many many years on New Zealand wines, Michael has written countless books and wine guides. Michael has a lovely, laid back tasting notes style that doesn't scream at you. A very reliable taster.
5 STARS: Outstanding quality (gold medal standard)
4 1/2 STARS: Excellent quality, verging on outstanding
4 STARS: Excellent quality (silver medal standard)
3 1/2 STARS: Very good quality
3 STARS: Good quality (bronze medal standard)
2 1/2 STARS: Average quality
2 STARS: Plain
1 STAR: Poor
No STARS: To be avoided
NR: Note Rated (Tasted prior to bottling)
---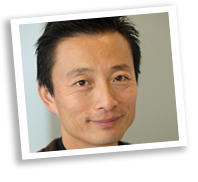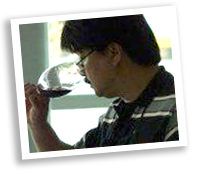 Both fairly new entrants to the market vis a vis Bob Campbell and Michael Cooper, Sam Kim and (sadly the late) Raymond Chan were both wine judges. Perhaps they score the wines a little highly from an international perspective but as they say, the meat is in the notes not the score.
Sam Kim
96-100 (5 Star)
Exceptional quality exhibiting the highest level of concentration and complexity.
93-95 (5 Star)
Outstanding quality showing varietal purity and exemplifying regional type.
89-92 (4 1/2 Star)
Excellent quality showing a high level of concentration and balance.
85-88 (4 Star)
Very good quality displaying attractive flavours and good balance.
81-84 (3 1/2 Star)
Good quality, easy drinking with straightforward flavours.
77-80 (3 Star)
Average quality, pleasant, satisfactory.


Raymond Chan
93-100 (5 Stars / Gold Medal)
Perfect to Outstanding
85-92 (4 Stars / Silver Medal)
Excellent to Very Good
78-84 (3 Stars / Bronze Medal)
Good to Typical
70-77 (2 Stars / Commercial)
Acceptible to Ordinary
63-69 (1 Star)
Dull to Drinkable
55-62
Unpleasant to Faulty
48-54
Undrinkable to D.N.P.I.M. (do not put in mouth)
---
Cuisine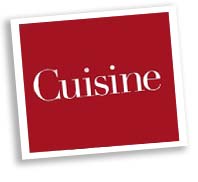 Various highly skilled tasters here. It's just that they could use more breadth in their tastings as the range of wines can be quite small.
---
James Halliday
A lawyer by training, he is the doyen of Australian wine writers. He's written or co-written more than 40 books on wine and been a senior wine judge since 1977. In addition, James started Coldstream Hills winery in the Yarra, later sold to Treasury. In June 2010, James was made a Member of the Order of Australia (AM) in the Queen's Birthday Honours for "service to the wine industry" as a winemaker, show judge, author and promoter of Australian wine internationally, and through senior roles with a range of professional organisations.
---
Antonio Galloni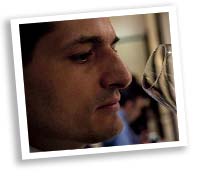 Antonio started writing the Piedmont Report in 2004 before joining Robert Parker's Wine Advocate in 2006. When Parker sold his publication, Galloni started up the Vinous website in 2013. More recently he purchased Tanzer's International Wine Cellar (IWC) and with it a considerable database and very good specialist wine critics.
---
James Suckling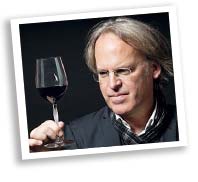 Suckling started at the Wine Spectator in 1981. The Bordeaux futures tasting was his beat. This magazine went on to become one of the most influential wine journals in the USA. In 2010 he resigned from the magazine and started his own online forum jamessuckling.com. He now lives in Italy and is becoming a specialist in these wines.
---
Jamie Goode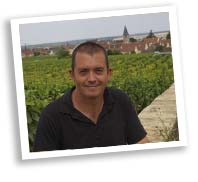 A British wine writer with a PhD in plant biology, and a wine columnist, he writes on his website Wine Anorak. Jamie is a specialist in technical matters relating to wine.