Negroamaro
Like Primitivo, Negroamaro makes rich dark reds around Puglia in Italy's southern heel. But unlike Primitivo, Negroamaro doesn't ripen till mid-season so can develop slightly more complex flavours. Like its best-known form - the Salice Salentino DOC - Negroamaros may be satisfyingly ripe and dark-fruited but also have a lot else going on, from earthy and mineral layers to exotic spices and leather, with lesser examples letting herbal notes get a medicinal edge. Such a raft of savoury/spicy themes may have earned the inaccurate term 'bitter' (amaro) in the name, but in general they ensure good Negroamaro can be far greater than the sum of its price-tag.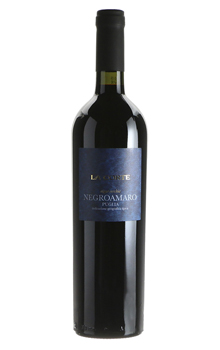 John Caro

A sumptuous yet serious Negroamaro red from it's classic home in Puglia. Apollonio make the best of modern winemaking here, with respect for both the grape's traditional richness as well as its ...

Elsewhere up to

$33.99

Save

$14

$19.99

a bottle

Richard Caro

A complex and savoury Mediterranean, the Matane Negroamaro has some sweet berry fruit but also, true to variety, alluring spices and a real earthy savoury dimension. Frankly it tastes rather ...

Elsewhere up to

$25.99

Save

$4

$21.99

a bottle

John Caro

A ripe and rounded, nuanced red from the warm climes of Southern Italy. This is the home of the wonderful Negroamaro grape, which produces full-bodied but soft and complex reds which, like this ...