Chile
After nearly five centuries making wine Chile is really hitting its straps. A long, thin country winding down South America's Pacific coast the many altitudes, latitudes and climates allow modern winemaking to produce almost anything – from premium Bordeaux-style reds to fresh whites like Sauvignon Blanc. But Chile's wine powerhouse is definitely the hot, dry Central Valley where ridiculously good, staple rich reds are made from Cabernet, Syrah and Carmenere – a rarer, juicier cousin of Cabernet that has become Chile's flagship variety.
Currently we're sold out of wine from Chile, but you could check for a nice alternative. Happy hunting!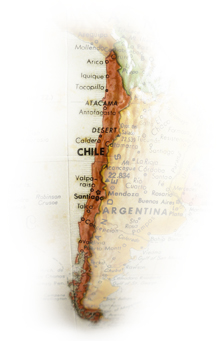 There are no products matching the selection.