Montepulciano
While some Italian reds feel light and dry, Montepulciano appeals to the New World palette being a touch richer - dark coloured with juicy and sometimes jammy plum-fruit. As a late ripener it grows right across Italy's warm mid-section - it is Italy's second most planted red - with its most famous examples from Abruzzo on the Adriatic coast (Montepulciano d'Abruzzo). Though perhaps Italy's answer to the similarly appealing internationalised variety Merlot, Montepulciano's few New World producers are still working on market recognition. Montepulciano may be genetically related to the Tuscan grape Sangiovese but confusingly it has no direct relation to the namesake town of Montepulciano - around which, being Tuscany, only the local Sangiovese and no Montepulciano is grown.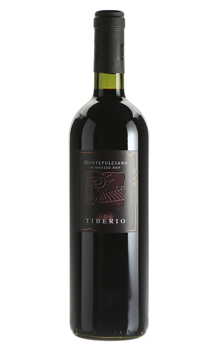 John Caro

A fresh and richly fruited Montepulciano from a quality traditional producer, who now uses organic methods. Cornacchia's vineyard soils are stony and calcerous, which makes them well-drained in ...

$22.99

in mixed 6+

or

$25.99

per bottle

Antonio Galloni's Vinous

A fine and food-friendly Montepulciano D'Abruzzo of 'reserve' level from an organic single vineyard. Classic dark plum and chocolate characters remain elegant and focused, with a fine structure ...

$33.99

in mixed 6+

or

$37.99

per bottle

John Caro

A flavour-packed box full of Montepulciano that is traditional — and organically grown. From an ancient family in the region, the Cornacchia Montepulciano and its big sibling (the ...