2018 Thorn-Clarke Shotfire Barossa Quartage

James Halliday
A classic Bordeaux blend style made in the Barossa. Cabernet dominates the three other Bordeaux grapes, with fruit character that's dark and detailed. Ripe but sometimes assertive tannins give serious texture, while making a whole lot of sense with some carnivorous food. A highly regarded label and producer, this wine is excellent value at this price.
$24.99
in mixed 6+
or
$28.99
per bottle
Grape
47% Cabernet Sauvignon, 23% Malbec, 20% Cabernet Franc and 10% Merlot
Its Origins
Thorn-Clarke has a strong belief in the age old saying "you can't make good wine from bad grapes". In the late 1980's governments were sponsoring growers to pull vines in an attempt to overcome an oversupply in the industry. Against trend, David Clarke, a geologist by training, set about testing soils and buying land (at one time under car headlights to avoid local farmer suspicion) with the intention of establishing his own vineyards in the Barossa. Developing a great understanding for the diversity of the Barossa, David purchased land in two sections of the Eden Valley and two in the Barossa Valley. The Eden Valley has since become synonymous with high quality white wines and the Barossa with high quality reds. The name Thorn-Clarke derives from the relationship between two long time Barossa families. The winery owners are David and Cheryl Clarke (nee Thorn) and their son Sam is manager of the winery. Cheryl's brother, David Thorn manages the Mount Crawford and Kabininge vineyards for Thorn-Clarke Wines.
What The Critics Say
93/100 Halliday Cellaring Selections
"A characterful and ageworthy blend in which malbec and cabernet franc play more than a support role, defining not only fragrant lift and savoury complexity, but deepening a fine, dry tannin profile. The crunchy redcurrants of cabernet uphold a bright, tangy core of freshness and integrity, holding long through an even and enduring finish. One for the cellar."
91/100 Bob Campbell MW (2016 vintage)
"A blend of cabernet sauvignon, cabernet franc, petit verdot and merlot. Elegant red wine with dark berry, cherry and spicy oak flavours. A fine-boned wine with good underlying power. It offers value at this price 9/12/2018." Drink 2018 - 2023
18.5/20 Raymond Chan (2016 vintage)
"Well-packed with concentrated, ripe aromas of blackberries and blackcurrants along with black plums and nuances of redcurrants. The aromatics are refined and show intensity, unfolding subtle nutty oak. The aromatics grow in density with aeration. Full-bodied, the has deep and softly packed , concentrated flavours of ripe blackberries and blackcurrants with plums and notes of nutty, spicy oak. The fruit is harmoniously interwoven and balanced with the oak and supported by ine-grained flowery tannin extraction with integrated acidity. The flavours grow in richness to fill the mouth and carry to a concentrated, lingering, nuanced finish. Match with roasted red meats over the next 7-9 years. A blend of 47% Cabernet Sauvignon, 31% Cabernet Franc, 14% Merlot and 8% Petit Verdot from the 'St Kitts', 'Milton Park' and 'Kabininge' vineyards, fermented to 14.5% alc., the wine aged 12 months in French oak. 18.5+/20 Oct 2018 RRP $28.00."
| | |
| --- | --- |
| Variety | Cabernet Merlot Blend |
| Region | Barossa |
| Closure | Cap |
| Volume | 750ml |
| Alcohol | 14.50% |
| Maturity | 2019 - 2024 |
This Wine Goes Well With
Taste
Awards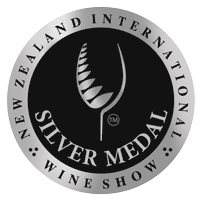 NZIWS Silver
We deliver throughout New Zealand and to some locations overseas. Our deliveries are made by trusted third party carriers. For further details on prices and delivery options please go to DELIVERY INFORMATION section of our site.
If for any reason you are not entirely happy with your order or you suspect that they may be affected by a quality issue, please do not hesitate to contact us and we will remedy the problem straight away. Contact us on 0800 422 767.